Help us improve our new site!
WWT London Wetland Centre
Guiden uppdaterades:
Den 105 hektar stora WWT London Wetland Centre är ett viltreservat i utkanten av centrala London. Här hittar du massor av sällsynta fåglar, vackra sjöar, lugna trädgårdar och vackra ängar som du kan promenera i, även andra sevärdheter i naturen som är värda en titt, exempel en utterfamilj. Du kan också gå på en gratis expert-guidning, koppla av vid Water's Edge Café, och titta på barnen springa fritt i äventyrsområdena både inomhus och utomhus.
Användbar information
Adress: Queen Elizabeth's Walk, Barnes, London
Öppettider: Dagligen, förutom 25 december: 09.30-18.00 under sommaren; 09.30-17.00 under vintern
Kollektivtrafik: Från Hammersmith station ta buss nummer 283 som stannar i city
Telefon: +44 20 8409 4400
Email: info.london@wwt.org.uk
Ladda ner guide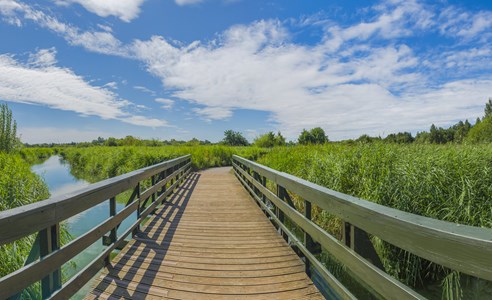 Try our
NEW

site!
Our
NEW

website is now available, give it a try! Let's Go There!
Our
NEW

website is now available, give it a try!
Book

On the new ArrivalGuides you can book your next flight or hotel for the best price.

Plan

Collaborate with your friends or invite an agent to plan the best trip ever! All in one place.

Explore

578 and counting updated guides from the most popular destination all over the world.