Help us improve our new site!
Towern
Guiden uppdaterades:
Towern är en av de mest berömda fästningarna i världen. Detta är även en mystisk plats full av mörka hemligheter, märkliga historier och historiska reliker. Här kan du även beundra de ovärderliga kronjuvelerna, upptäcka det medeltida slottet, besöka det okända Bloody Tower, gå på rundvandring med en Yeoman Warder för att lära dig om avrättningarna som tog plats här och mycket, mycket mer.
Användbar information
Adress: Tower Hill, London
Öppettider: Tis-lör 09:00-16:30, sön-mån 10:00-16.30
Kollektivtrafik: Tower Hill är den närmsta tunnelbanestationen
Ladda ner guide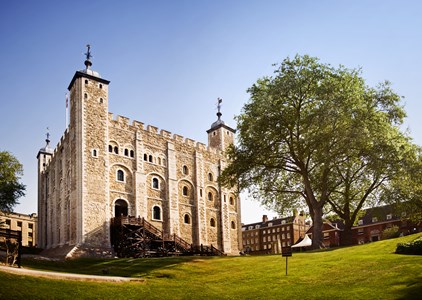 Try our
NEW

site!
Our
NEW

website is now available, give it a try! Let's Go There!
Our
NEW

website is now available, give it a try!
Book

On the new ArrivalGuides you can book your next flight or hotel for the best price.

Plan

Collaborate with your friends or invite an agent to plan the best trip ever! All in one place.

Explore

578 and counting updated guides from the most popular destination all over the world.