Help us improve our new site!
Tate Modern
Guiden uppdaterades:
Tate Modern ligger i ett stort, gammalt före detta kraftverk och är en av Storbritanniens ledande museer för modern konst. Tillsammans med de efterlängtade, tillfälliga utställningarna finns det en fantastisk permanent utställning att upptäcka med stora konstnärer som Matisse, Picasso, Rothko, Pollock, Warhol och Bourgeois.
Användbar information
Adress: Tate Modern, Bankside, SE1 9TG
Öppettider: Sön-tor 10.00-18.00, fre-lör 10.00-22.00 (förutom 24-26 december)
Biljetter: Gratis (inträde till vissa tillfälliga utställningar)
Hemsida: www.tate.org.uk
Kollektivtrafik: Southwark, Blackfriars
Telefon: +44 20 7887 8888
Email: visiting.modern@tate.org.uk
Ladda ner guide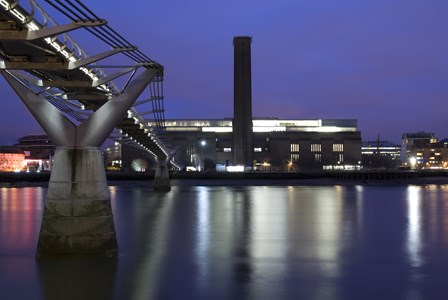 Try our
NEW

site!
Our
NEW

website is now available, give it a try! Let's Go There!
Our
NEW

website is now available, give it a try!
Book

On the new ArrivalGuides you can book your next flight or hotel for the best price.

Plan

Collaborate with your friends or invite an agent to plan the best trip ever! All in one place.

Explore

578 and counting updated guides from the most popular destination all over the world.