Help us improve our new site!
Sherlock Holmes Museum
Guiden uppdaterades:
221b Baker Street är den fiktiva detektiven Sherlock Holmes officiella hem. Han bodde här mellan 1881 till 1904 enligt Sir Arthur Conan Doyles bok. Museet har en kopia av Holmes arbetsrum, waxdockor i naturlig storlek som representerar Holmes och Watsons äventyr samt en souvenirshop.
Användbar information
Adress: 221b Baker Street, London
Öppettider: Dagligen 9.30-18.00
Hemsida: www.sherlock-holmes.co.uk
Kollektivtrafik: Baker Street är den närmsta tunnelbanestationen
Telefon: +44 207 224 3688
Email: curator@sherlock-holmes.co.uk
Ladda ner guide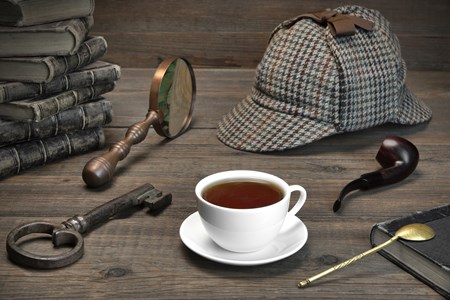 Try our
NEW

site!
Our
NEW

website is now available, give it a try! Let's Go There!
Our
NEW

website is now available, give it a try!
Book

On the new ArrivalGuides you can book your next flight or hotel for the best price.

Plan

Collaborate with your friends or invite an agent to plan the best trip ever! All in one place.

Explore

578 and counting updated guides from the most popular destination all over the world.