Help us improve our new site!
Museum of London
Guiden uppdaterades:
Upptäck historien bakom världens främsta stad på Museum of London. Berättelsen börjar i ett förhistoriskt London på tiden med romare och saxare, sedan vidare till det medeltida London. Längs vägen kommer du att stöta på inbördeskrig, dödlig pest och bränder. Res vidare till Galleries of Modern London, längs Victorian streets, och sedan mot den påkostade tränarens Lord Mayors utställning.
Användbar information
Adress: 150 London Wall, City of London
Öppettider: Dagligen 10.00-18.00 förutom 24-26 december
Biljetter: Inget inträde
Hemsida: www.museumoflondon.org.uk
Kollektivtrafik: Barbican, St Paul's eller Moorgate tunnelbanestationer ligger bara några minuter bort
Telefon: +44 20 7001 9844
Email: info@museumoflondon.org.uk
Ladda ner guide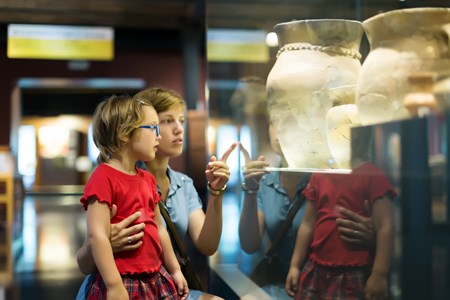 Try our
NEW

site!
Our
NEW

website is now available, give it a try! Let's Go There!
Our
NEW

website is now available, give it a try!
Book

On the new ArrivalGuides you can book your next flight or hotel for the best price.

Plan

Collaborate with your friends or invite an agent to plan the best trip ever! All in one place.

Explore

578 and counting updated guides from the most popular destination all over the world.