Help us improve our new site!
British Museum
Guiden uppdaterades:
Ett av de största och finaste museerna i världen är British Museum, hem till några av de mest värdefulla historiska skatterna som någonsin existerat. Utställningsobjekt som inte får missas är Rosettastenen, assyriska skatter, mumier från Egypten och museets spektakulära, ljusa "Great Court". En ny restaurang har nyligen öppnats i Great Court; en perfekt plats för Afternoon Tea under det majestätiska glastaket. Det finns även gratis guidade turer och guider att dra nytta av på museet.
Användbar information
Adress: Great Russell Street, London
Öppettider: Öppet dagligen 10.00-17.30, öppet sent till 20.30 på fredagar
Biljetter: Gratis (vissa utställningar är avgiftsbelagda)
Hemsida: www.britishmuseum.org
Kollektivtrafik: Holborn, Tottenham Court Road, Russell Square, och Goodge Street Tube stationer ligger nära
Telefon: +44 20 7323 8000
Email: information@britishmuseum.org
Ladda ner guide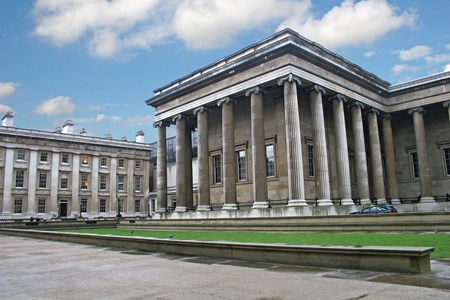 Try our
NEW

site!
Our
NEW

website is now available, give it a try! Let's Go There!
Our
NEW

website is now available, give it a try!
Book

On the new ArrivalGuides you can book your next flight or hotel for the best price.

Plan

Collaborate with your friends or invite an agent to plan the best trip ever! All in one place.

Explore

578 and counting updated guides from the most popular destination all over the world.