Help us improve our new site!
Stare Miasto
Przewodnik został zaktualizowany:
Wpisana na listę światowego dziedzictwa UNESCO Starówka zachwyca kolorowymi kamienicami i wyjątkową atmosferą wąskich uliczek. Na Rynku Starego Miasta spotkasz warszawską syrenę – oficjalny symbol miasta. Zobacz też barbakan, dzwon na ulicy Kanonia i przespaceruj się wzdłuż murów. Koniecznie zwiedź też Zamek Królewski. W dawnej siedzibie polskich władców oprócz apartamentów zobaczysz także obrazy Rembrandta oraz płótna Bernarda Bellotta, zwanego Canalettem.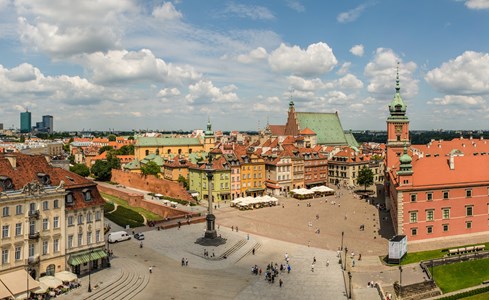 Try our
NEW

site!
Our
NEW

website is now available, give it a try! Let's Go There!
Our
NEW

website is now available, give it a try!
Book

On the new ArrivalGuides you can book your next flight or hotel for the best price.

Plan

Collaborate with your friends or invite an agent to plan the best trip ever! All in one place.

Explore

578 and counting updated guides from the most popular destination all over the world.