Help us improve our new site!
Pałac Kultury i Nauki
Przewodnik został zaktualizowany:
Najbardziej rozpoznawalny i najwyższy budynek stolicy, dar narodu radzieckiego dla Polaków. Widoczny niemal z każdego miejsca w mieście, PKiN jest dla Warszawy jak wieża Eiffla dla Paryża – stanowi doskonały punkt orientacyjny. Wjedź koniecznie na taras widokowy na 30. piętrze, z wysokości 114 metrów będziesz mógł podziwiać panoramę miasta. W Pałacu działają też teatry, kino, muzea, modne knajpki oraz główny Punkt Informacji Turystycznej.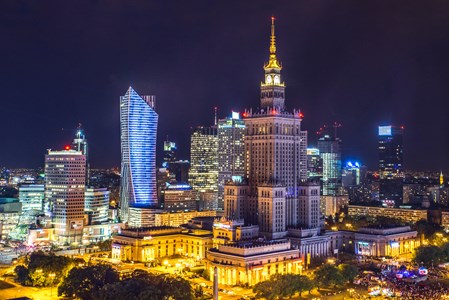 Try our
NEW

site!
Our
NEW

website is now available, give it a try! Let's Go There!
Our
NEW

website is now available, give it a try!
Book

On the new ArrivalGuides you can book your next flight or hotel for the best price.

Plan

Collaborate with your friends or invite an agent to plan the best trip ever! All in one place.

Explore

578 and counting updated guides from the most popular destination all over the world.