Help us improve our new site!
Muzeum Historii Żydów Polskich POLIN
Przewodnik został zaktualizowany:
Muzeum jest miejscem, które przywraca pamięć o bogatej, tysiącletniej historii dwóch narodów: polskiego i żydowskiego. Dzięki interaktywnej ekspozycji odbędziesz niezwykłą podróż przez wieki, przespacerujesz się uliczkami przedwojennego żydowskiego miasteczka i odkryjesz jak kultura polska i żydowska wzajemnie się przenikały. Sam budynek muzeum zachwyca architekturą stając się wizytówką nowoczesnej Warszawy.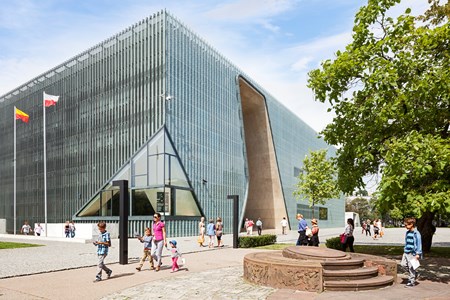 Try our
NEW

site!
Our
NEW

website is now available, give it a try! Let's Go There!
Our
NEW

website is now available, give it a try!
Book

On the new ArrivalGuides you can book your next flight or hotel for the best price.

Plan

Collaborate with your friends or invite an agent to plan the best trip ever! All in one place.

Explore

578 and counting updated guides from the most popular destination all over the world.