Help us improve our new site!
Centrum Nauki Kopernik i Planetarium Niebo Kopernika
Przewodnik został zaktualizowany:
Prawdziwy raj dla miłośników nauki. Przeprowadź samodzielne eksperymenty i przekonaj się na własnej skórze, co czuł Neil Armstrong, gdy stawiał stopę na Księżycu. Dowiedz się, dlaczego odczuwamy strach i poznaj tajemnice zmysłów. Wybierz się do planetarium "Niebo Kopernika" i zobacz niezwykły pokaz. Nie zapomnij też pójść do Teatru Robotycznego. Po zwiedzaniu wyciągnij się wygodnie na trawie w Parku Odkrywców. Nie tylko dla dzieci.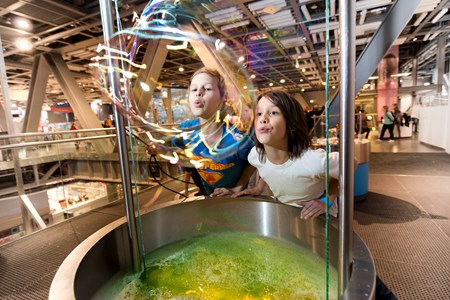 Try our
NEW

site!
Our
NEW

website is now available, give it a try! Let's Go There!
Our
NEW

website is now available, give it a try!
Book

On the new ArrivalGuides you can book your next flight or hotel for the best price.

Plan

Collaborate with your friends or invite an agent to plan the best trip ever! All in one place.

Explore

578 and counting updated guides from the most popular destination all over the world.