Help us improve our new site!
Brussels
La guida è stata aggiornata:
Spesso Bruxelles viene considerato come un affascinante punto di incontro tra l'ultimo millennio e l'Europa dei giorni nostri. Poco tempo fa la popolazione locale era molto scettica rispetto ai diplomatici e politici stranieri che arrivavano in massa. Oggi è orgogliosa del fatto che la loro città sia diventata una celebrità internazionale.
Fatti
Popolazione:
1.000.000
Valuta:
Euro, €1 = 100 centesimi
Search Accommodation:
Hotel »
Numeri di emergenza:
112
Giornali:
De Morgen,
De Standaard,
Het Nieuwsblad,
European Voice (in lingua inglese, dedicato all'UE),
Le Soir,
La Denière Heure,
La Libre Belgique,
L'Echo
Sito Web:
www.brusselslife.be www.opt.be www.toerismevlaanderen.be www.brusselsinternational.be
Orari di apertura:
I negozi sono aperti dal lunedì al sabato
10.00-18.00. I grandi magazzini
rimangono aperti fino a tardi, il venerdì
generalmente fino alle 21:00.
Informazioni turistiche:
L'Ufficio del turismo di Bruxelles si trova sulla Grand Place. Uffici secondari si trovano presso la stazione dei treni Midi e il Parlamento UE in Rue Wiertz. Per ulteriori informazioni visitare: www.brusselsinternational.be
Maggiori informazioni
La Casa dei Fumetti
La Casa dei Fumetti espone in primo piano il patrimonio di Joseph Gillain, alias Jijé, artista polivante creatore di fumetti oltre che pittore e scultore. Ogni anno, la Casa del Fumetto organizza 2 o 3 esposizioni temporanee dedicate o a una tematica specifica oppure una retrospettiva di un autore o di una serie.
Read more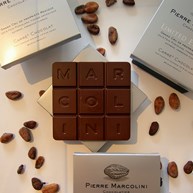 Marcolini Chocolatiers
Alta cioccolateria Pierre Marcolini: savoir faire belga e amore per il cioccolato. Una delizia per le vostre papille a Bruxelles !
Read more
Gastronomy in Brussels
In Brussels, gluttony is a delicious sin, and its produce has soul. Pearl-coloured mussels, crisp chips, hypnotically-flavoured chocolate, a huge range of beers ranging from bitter to subtle. Taste Brussels in one of its leading establishments, pleasant restaurants or neo-cantines. For urban explorers, kiosks and food trucks serving flavours from around the world perfume Brussels' streets. Let your taste-buds be your guide. MORE INFO https://visit.brussels/gastronomy
visit.brussels
For more info about Brussels just follow the official online guide here --> http://www.visit.brussels
Try our
NEW

site!
Our
NEW

website is now available, give it a try! Let's Go There!
Our
NEW

website is now available, give it a try!
Book

On the new ArrivalGuides you can book your next flight or hotel for the best price.

Plan

Collaborate with your friends or invite an agent to plan the best trip ever! All in one place.

Explore

578 and counting updated guides from the most popular destination all over the world.