Get the guide in your language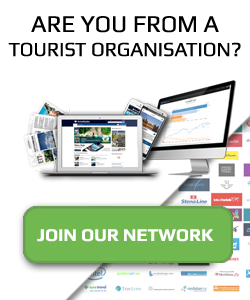 Atlanta today is the economic and cultural center of the Southern United States. It offers a traditional charm with a modern flair. The city is filled with attractions and activities, including the Georgia Aquarium (the world's largest), the Atlanta Olympic Park the beautiful Atlanta Botanical Garden. Atlanta is also rich in history with the Martin Luther King Jr. National Historic Site and the Pulitzer Prize winning Author of "Gone with Wind", Margaret Mitchell commemorated by display of her Home and Museum.

Atlanta also has stellar performance venues that showcase the Atlanta Opera, the Atlanta Ballet and Atlanta's renowned Symphony Orchestra. Before or after the show, Atlanta's selection of fine restaurants offer a selection of the best food in the South.
Facts
Population
434,771
Currency
$1 dollar (USD) = 100 cents
Opening hours
Stores are open from 10 a.m. – 8 p.m.
Banks: 9 a.m. – 5 p.m.
Website
www.atlanta.net
www.atlantaga.gov
www.atlantacitytourist.com
Newspapers
Atlanta Journal Constitution
Creative Loafing (local events)
The Hudspeth Report (provides updates on the dining and entertainment scene every month)
Emergency numbers
911
Tourist information
Atlanta Convention and Visitors Bureau
Address: 233 Peachtree St. NE, Suite 1400, Atlanta
Open hours: Monday-Friday, 8:30 a.m. – 5:30 p.m.
Tel: +1 404 521 6600