Get the
free
London guide
now!
Last Download: 2013/10/22 09:17:18 from Ireland.
Articles about "comedy theatre"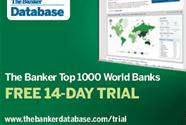 Dickens Unplugged, Comedy Theatre, London
In this show's defence, I must say that my two young teenage guests enjoyed it greatly. And it might go down well with the younger end of a secondary school audience. In spirit it is rather like a superior end-of-term show - but not superior enough to warrant two hours in the West End for most of ...
Financial Times
The Children's Hour - review
There's only one question to which everyone wants the answer: can Keira Knightley and Elisabeth Moss cut the mustard? The short answer is that they prove as potent a combination on stage as at the box office. But, for all the excellence of their performances, and Ian Rickson's ministrations as ...
Guardian Unlimited (The Guardian / The Observer)
La Bête
I'll say this much: David Hirson's piece of Broadway-originating, pastiche Molière seems less smugly self-admiring than it did on its first appearance in 1992. That may be because Hirson now gives the action an uninterrupted flow; it may be because Mark Rylance virtuosically adorns the current cast; ...
Guardian Unlimited (The Guardian / The Observer)
La Bête; One-on-One festival; You Me Bum Bum Train
He spits out food as he speaks. His teeth jut at right angles. He's got logorrhoea and diarrhoea. Everything that should be in is out. And everything that should be up is down. His stockings are snaking to his ankles; his trews are slipping off. His talk is barnacled with nonsense words - he calls a ...
Guardian Unlimited (The Guardian / The Observer)
From Shaw on stage to sumptuous quilts at the V&A
Theatre: Mrs Warren's Profession. Comedy Theatre, London SW1 (ambassadortickets.com 020-7321 5300), to June 19 It was banned by the Lord Chamberlain's office when Bernard Shaw wrote it in 1894, getting its first licensed production only in 1925. And even now this polemical yet witty ...
Times Online (The Times / The Sunday Times)
The Misanthrope
Can Keira Knightley cut it? That is the first question prompted by this revival of Martin Crimp's updated version of Molière's play. Since she's playing a movie star in her 20s, one could say that she is not unduly stretched. But Knightley brings to the role fine, sculpted features, palpable ...
Guardian Unlimited (The Guardian / The Observer)
Prick Up Your Ears
This title has seen a lot of service. It was first used by John Lahr for his biography of Joe Orton, and then adopted by Alan Bennett for a movie. Now it is dredged up yet again for a Simon Bent play which tells the familiar story of how Orton came to be murdered by his partner, Kenneth Halliwell in ...
Guardian Unlimited (The Guardian / The Observer)
What blogs say about "comedy theatre"
Renowned London Theatres near Westminster Hotels
Renowned London Theatres near Westminster Hotels. Steeped deep in history, theatres of London have enticed art and cultural mavericks since a long time now. Pools of talent are drawn towards this cultural console to exhibit their virtuosity. Staging grand musicals and issue based ...
Renowned London Theatres near Westminster Hotels
London Theatre Productions in 2011
The general economic news may be gloomy, but London's theatres are doing nicely. The Stage newspaper reported record box-office revenues of £512.3 million in 2010, the seventh year in a row that theatre revenues have reached all-time best figures ("Theatreland enjoys 'golden age' despite ...
London Theatre Productions in 2011
LO 2012 Listings
LO 2012 Listings The London Olympics in 2012 will be the place for a global party. If you have accomodation to offer, a service to supply or a restaurant or leisure activity to advertise please visit www.Lo2012.com to add your free listing online. LO2012 Category Cloud Tourist & Travel ...
LO 2012 Listings
This Weeks Top 5 Best Dressed Ladies in London Town…
... at Heathrow airport debuting her baby bump and showing us how to work the casual blazer look. Elle Macpherson was spotted looking chic in London wearing Felder Felder leggings, a Chinti & Parker T-shirt and a leopard print coat. Kate Moss always looks chic and this week was no different ...
This Weeks Top 5 Best Dressed Ladies in London Town…
Easter in London 2010 - Time Out London
Alternative Nightlife Thu Apr 21, Old Queen's Head. The late night lock-in inspired by underground speakeasies of the Prohibition-era returns to showcase more work and p.
Time Out
Shows, Shows and more Shows
One of the greatest things about London is the mass creativity and talent on show.  I am still completely in awe at the pleasure of what a £12  to £30 ticket to a performance can bring; real, live talent from teen dance troupes to wickedly, wonderful stage craft with 1, 2, maybe 5 actors ...
Shows, Shows and more Shows