Skåne
The guide was updated:
Skåne offers creative, unusual and authentic experiences within comfortable distances of each other. We have extensive plains, undulating fields of rapeseed and 400 kilometres of coastline in three directions with long, inviting sandy beaches, as well as deep forests in the central and north-eastern parts, and steep rocky precipices in the northwest. The rural areas and the charming fishing villages are close to the cities, with cosmopolitan Malmö in the southwest, Helsingborg in the northwest and Kristianstad in the northeast. The island of Hven is known as the pearl in the middle of the Öresund Sound, and is an ideal place for cycling. Skåne is neither one thing nor the other. Skåne has a bit of everything. Skåne is the best of both worlds. Come and discover Skåne for yourself!
Read more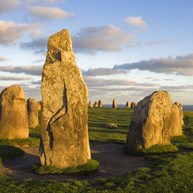 Ales stenar, Österlen
The best-preserved stone ship in Sweden consists of 59 boulders and can be found on a hill above the village of Kåsberga in Österlen.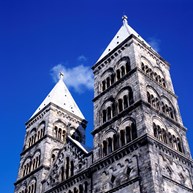 Lund Cathedral, Lund
Lund Cathedral is one of the most-visited places in the whole of Skåne. If you visit this imposing Roman cathedral that stands proudly in the heart of the city, you'll understand why.
Dunkers Kulturhus, Helsingborg
Dunkers Kulturhus towers over the centre of Helsingborg, with the city and Sundtorget on one side and the sea and the Northern Harbour on the other.
Uppdrag Skåne - Del 2: Söderslätt SWE
Semestertestaren Valle Westesson reser till Skånes sydvästra delar, Söderslätt och spanar in bokskogarna, lyssnar på spökhistorier från Svaneholms slott, äter gott på Hallongarden, besöker Sveriges sydligaste udde for att sedan avsluta med en runda i Vikingabyn.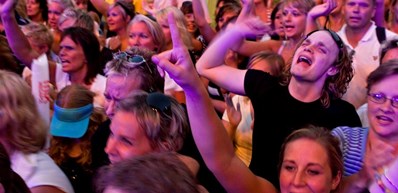 Folkets park, Malmö
People have been coming to Sweden's oldest Folkets park [People's Park], in Malmö, for more than 120 years. It's a place to relax on a rug, ride the carousel, find a bargain at the flea market, ride a pony, visit the lizards in the terrarium and enjoy performances on the various stages. In a nutshell, to enjoy life.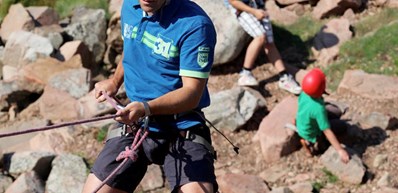 Kullaberg Nature Reserve, Höganäs
Kullaberg offers an amazing natural experience, which the world-famous "Guide Michelin" awarded three stars in its book of Swedish attractions.