Nyköpings Kommun
Nyköping
The guide was updated:
Nyköping is located on the coast an hour south of Stockholm and 7 minutes from Stockholm Skavsta Airport. Take a break here – and don't miss the chance to make a new acquaintance. You will find a town of a comfortable size – short distances, pleasant people, a classic shopping street and many cafés, restaurants, shops and art galleries. Nyköping is in the heart of Sörmland's cultural landscape with exciting, beautiful and fun excursions within reach. Nyköping was founded in 1187 and is one of Sweden´s oldest towns. The municipality has 50,000 inhabitants. About 32,000 of them live in town.
Facts
Population:
Municipality about 50,000
Currency:
Swedish kronor, SEK=100 öre
Emergency numbers:
112
Newspapers:
Sörmlands Tidning
Website:
www.nykoping.se www.visitnykoping.se
Opening hours:
In: Galleria´s Mon-Fri 10.00-18.00 Sat 10.00-16.00 Sun 12.00-16.00
Tourist information:
Nyköping Tourist Center
Address: Stora Torget
Tel: +46 155 24 82 00
Opening hours: Sept-May Mon-Fri 09.00-17.00, June-Aug open daily
More info: turism@nykoping.se
www.visitnykoping.se
Read more
Section in Nyköping
Do & See
The Nyköping River winds its way through town and out into Nyköping Bay. You can stroll on your own along river, dotted with cultural relics and sculptures, and stop at historic sites. You can visit Nyköping Castle, take a boat tour from the harbour or visit an art gallery. Outside town are hiking trails, hills to climb and kayaks to rent. Discover eagles and seals from the deck of a tour boat, explore a castle, find a bargain at an auction or cycle along a bike path with a well-stocked picnic basket hanging from your handlebars. Nyköping has something for young and old alike!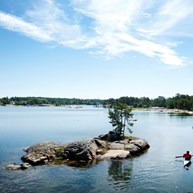 The Nyköping Archipelago
The archipelago in Sörmland is one of the most beautiful in the world. It has always been sparsely populated and has many pristine beaches. In the summer there are boats going out into the archipelago from Nyköping's harbour. Go for a cruise in the archipelago of Nyköping along the legendary Victoria route. Make a roundtrip from the harbour of Nyköping with M/S Symfoni or M/S Törnskär.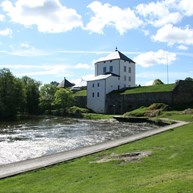 Nyköping Castle
Nyköping Castle is situated where Nyköping River flows into the harbour. Climb the King's Tower and see swords, daggers and other mediaeval weapons used by knights and soldiers. Free entrance.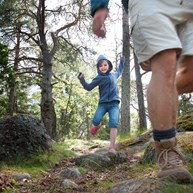 A 1000 km trail - "The Sörmland Trail"
Sörmlandsleden – nature adventures in Sörmland. A 1000 kilometre trail that winds through very varied natural and cultural landscapes and passes historical monuments. There are everything from open landscape to the wilderness, an abundance of lakes and beautiful coastline.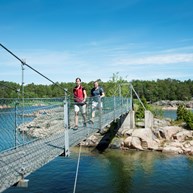 Experience the archipelago without a boat
At Stendörren nature reserve, situated between Nyköping and Trosa, you can visit the archipelago even if you don't have your own boat. Park your car or bus in one of the parking places and take a walk along the hanging bridges out to the islands where you can see the open ocean! At Stendörren there are picknick areas, walking paths, fire places, telephones, toilets and a specially made path for wheelchairs and disabled people. Stendörren is intended for one-day trips so camping is not allowed, but bring your picknick basket and experience the archipelago at close quarters.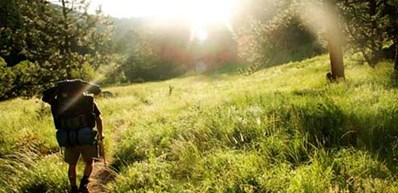 Fly & Walk
Fly to Stockholm/Skavsta (Nyköping) from any of the 50 destinations in Europe and start walking on the 1000 kilometre Sörmlandsleden trail straight from the arrivals hall. You find the first trail marking outside Connect Hotel. Three kilometres later, you leave the asphalt behind and enter into an undulating, small-scale mosaic landscape with large forests, lonely lakes, sea and sparsely populated farmland. The Northern route (63 km/4 days) takes you to the small town of Trosa and then on to the underground in Stockholm (+136 km/8 days). The walk takes you on old roads, past castles and manors, as well as through forests and lakes. The Southern route (97 km/6 days) opens into silent forests and then follows the quite steep and rocky Baltic Sea coast. A fairly demanding walk in terrain that is rough in places. Different, magnificent and beautiful.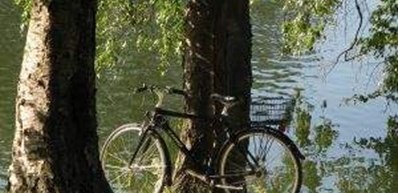 Näckrosleden
The bicycle trail Näckrosleden passes through Sörmland and is divided into 14 sections. One section is suitable for a one-day trip. The trail is marked with yellow plates along the way. To see the different stage of the map and the whole trail visit www.visitnyköping.se
Excursion route 223
A winding road through the countryside of Sörmland. Here you will find lots of creativity, design, farm shops, flea markets and cafes. See how glassblowing is done and how concrete takes form to sculptures, Italian pottery dating back to the 17th century and many other arts and crafts can be found along this road. Keep an eye out for the sunflowers along the road!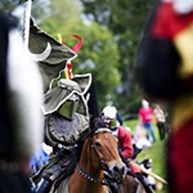 Duke Karl´s Rennaissance fair
Duke Karl (son of Gustav Vasa) is home from his travels at Nyköpingshus. August is harvest season around Nyköping and we are invited to a harvest market. At the castle you find entertainment and jesters, a festive mood and soon it is time for the tournament games to start. The duke himself is in the first row. Come visit our Rennaissance fair just as it was in the 1500s.