This guide has recently been updated.
Get the guide in your language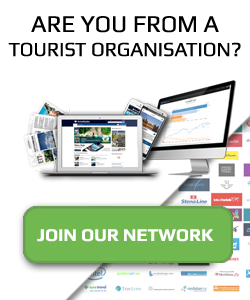 La Coruna is a busy and attractive city at the very tip of Galicia. This is a perfect place to enjoy a gentle stroll around the streets and avenues, where it is possible to discover Roman architecture as well as more modern innovative buildings. The atmosphere in the many magnificent town squares is excellent and full of the joy of life on a hot summer's day. Outside the town centre the beaches, the marina, the fishing port and the commercial port still play a very important role for the people of La Coruna.
Facts
Population
La Coruna: 252,000
Coruna province: 1,126,707
Currency
Euro (EUR) €1 = 100 cents
Opening hours
Shops are open Monday to Saturday between 9.30 am to 1.30 pm and from 4.30 pm to 8 pm. Shops are generally closed on Sundays. Some department stores have moved away from the traditional siesta and are open all day.
Newspapers
El Pais (National newspaper)
El Mundo (National newspaper)
La Voz de Galicia (good for local listings)
La Region
Emergency numbers
Emergency: 112
Fire Brigade: 080
Doctor: 061
Police: 091
Tourist information
Tourist Information
Plaza de María Pita, 6,A Coruña
+34 981 923 093
Open
November-January: Mon-Fri 9 am-7.30 pm. Sat 10 am-2 pm and 4 pm-7 pm. Sun 10 am-3 pm.
Feburary-October: Mon-Fri 9 am-8.30 pm. Sat 10 am-2 pm and 4 pm-8 pm. Sun 10 am-3 pm.
August-September: Sun 10 am-9 pm.
infompita@coruna.es