This guide has recently been updated.
Get the guide in your language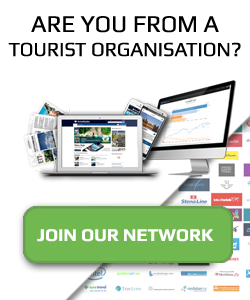 As the capital of a rich and historic region, Ancona is above all, a city of the sea. The city is blessed with a magnificent coastline to the south, with clean and accessible water and unspoilt white beaches. Close by are the beautiful towns of Loreto, Recanati, Jesi and Urbino as well as the rolling hills of the hinterland and the world-famous grotto of Frasassi.
Facts
Population
App. 101,000
Currency
1€, Euro = 100 cents
Opening hours
Shops are generally open 09.30 to 19.00 with a lunch break for around two hours. Banks are generally open on the French side Monday to Friday 08.30 to 13.30, and 14.30 - 15.30.
Newspapers
Corriere Adriatico
Corriere della Sera
La Repubblica
La Stampa
Emergency numbers
Carabinieri: 112
Police: 113
Fire brigade: 115
Medical Emergency Service: 118
Coast Guard: + 39 071 227 581
URP: +39 071 222 4343
Tourist information
Via Gentile da Fabriano,9
Ancona
+39 071 8062284

Via della Loggia, 50
Ancona
+39 071 358991