Help us improve our new site!
Brüssel
Der Reiseführer wurde aktualisiert:
Brüssel, die Hauptstadt von 500 Millionen Europäern, wartet mit unzähligen Sehenswürdigkeiten und Talenten auf Sie, um Ihnen ihre Geschichte zu erzählen. Das bauliche Erbe dieser Stadt ist ein fröhlicher Stilmix, ihre ansteckende Kreativität von Surrealismus und Humor geprägt, die Lebensart gesellig und auf Genießer zugeschnitten. Das alles gibt es zu entdecken: Mode und Design, Comics, Pralinen, Bier, Musik und Surrealismus, ausgesuchte Gastlichkeit und über 100 Museen, Kongresszentren von High-Tech bis originell und ganze Konstellationen besternter Hotels. Bis bald!
Tatsachen
Einwohner:
1.000.000
Währung:
1 Euro = 100 cents
Search Accommodation:
Hotels »
Notrufnummern:
112
Zeitungen:
De Morgen,
De Standaard,
Het Nieuwsblad,
European Voice (in englischer Sprache, Schwerpunkt EU),
Le Soir,
La Denière Heure,
La Libre Belgique,
L'Echo
Website:
www.visitbrussels.com
Öffnungszeiten:
Geschäfte sind Montag – Samstag von 10.00-18.00 geöffnet. Große Kaufhäuser haben längere Öffnungszeiten, an Freitagen in der Regel bis 21.00.
Touristeninformation:
visit.brussels, das Brüsseler Touristenbüro, finden Sie an folgenden Adressen:
- BIP - Rue Royale 2-4, 1000 Brussels
- Rathaus - Grand-Place, 1000 Brussels

Weitere Informationen zu den Orten und Veranstaltungen, die Sie sich nicht entgehen lassen sollten, finden Sie unter: www.visit.brussels
Mehr lesen
DAS COMICS-HAUS
Das Comics-Haus führt Sie inmitten der französischen und belgischen Comics-Welt mit der Zeitschrift von Spirou, in der einige der berühmtesten Figuren entstanden sind. Die Geschichte der Meister der Comicskunst wird Ihnen anhand einer Strecke mit vielen Zeichnungen und Originalbrettern, anderen Bildern und Gegenständen erzählt. Einige Interviews werden in unserem Fernsehraum vorgeführt. Hier fängt die Legende an...
Read more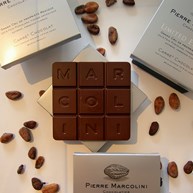 Chocolatier Pierre Marcolini - belgische Schokolade in vollendeter Form
Belgische Schokolade von Pierre Marcolini sind wahre Kunstwerke filigraner Leichtigkeit. Wer die Schwelle des Brüsseler Ladens von Pierre Marcolini überschreitet, landet direkt im 7. Schokoladenhimmel.
Read more
Gastronomy in Brussels
In Brussels, gluttony is a delicious sin, and its produce has soul. Pearl-coloured mussels, crisp chips, hypnotically-flavoured chocolate, a huge range of beers ranging from bitter to subtle. Taste Brussels in one of its leading establishments, pleasant restaurants or neo-cantines. For urban explorers, kiosks and food trucks serving flavours from around the world perfume Brussels' streets. Let your taste-buds be your guide. MORE INFO https://visit.brussels/gastronomy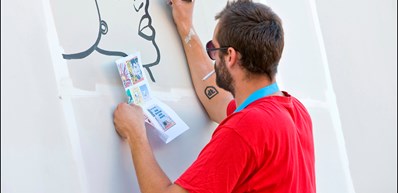 Plaizier
Das familiengeführte Verlagshaus ""Plaizier"", gleich neben der Grand Place fertigt und vertreibt seit mehr als 35 Jahren Vintage-Postkarten, Kalender und andere Retro-Objekte.
Read more
visit.brussels
For more info about Brussels just follow the official online guide here --> http://www.visit.brussels
Try our
NEW

site!
Our
NEW

website is now available, give it a try! Let's Go There!
Our
NEW

website is now available, give it a try!
Book

On the new ArrivalGuides you can book your next flight or hotel for the best price.

Plan

Collaborate with your friends or invite an agent to plan the best trip ever! All in one place.

Explore

578 and counting updated guides from the most popular destination all over the world.