Help us improve our new site!
MoMu / Modemuseum
Der Reiseführer wurde aktualisiert:
Das Modemuseum (MoMu) besitzt rund 25.000 textile Objekte, die allerdings nicht permanent ausgestellt sind. Dafür werden in Wechselausstellungen immer wieder andere Ensembles gezeigt. Auch monografische Ausstellungen berühmter zeitgenössischer Modeschöpfer aus Belgien und der ganzen Welt stehen auf dem Programm. Im ModeMuseum bekommen Sie einen einmaligen Einblick in die Kreativität der belgischen und internationalen Modeszene!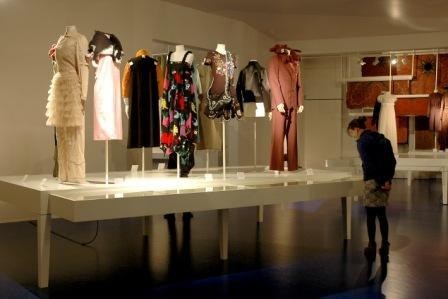 Try our
NEW

site!
Our
NEW

website is now available, give it a try! Let's Go There!
Our
NEW

website is now available, give it a try!
Book

On the new ArrivalGuides you can book your next flight or hotel for the best price.

Plan

Collaborate with your friends or invite an agent to plan the best trip ever! All in one place.

Explore

578 and counting updated guides from the most popular destination all over the world.