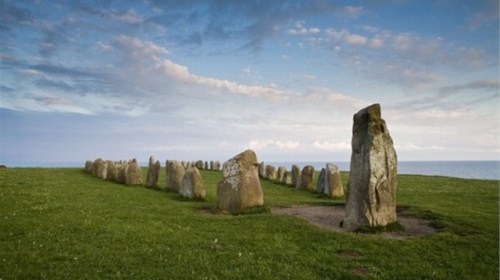 If you have watched the 'Wallander' television series, adapted from the books of Henning Mankell, you pretty much have the southern tip of Sweden in a nutshell. And Ystad, the setting for the crime action, in particular. It really is that gorgeous; with rolling plains, white cottages in the distance, and endless sandy beaches. Is this Sweden, you ask yourself.

More surprises await you here. The fabulous Kullaberg coastline in the north is dotted with fabulous fishing villages like Mölle and Arild and exclusive seaside towns such as Torekov and Båstad. Being one of Europe's richest farming areas southern Sweden is big on small-scale artisan food production and farmers market. The lamb, venison, goose and shellfish are wonderful. Enjoy them all in the restaurants, bistros, bars and cafés in Malmö.
Gothenburg
- the Swedish name of Gothenburg. Sweden's second largest city is transforming from industrial seaport to contemporary cultural and international sports venue. With the addition of the beautiful Gothenburg Opera in 1994 and a revamping of some of the city's museums, its cultural landscape is also changing – all for the better.
Malmö
Sweden's gateway to Continental Europe. Over the past decade, Malmö has undergone a most dramatic post-industrial transformation. This cosmopolitan city has "reclaimed" the seafront, where entire new city districts full of interesting modern architecture and bustling street life have been constructed. Of course, another radical change has been the mighty Öresund Bridge, opened in 2000, which connects Malmö with Denmark´s capital Copenhagen, just twenty minutes away. The region now forms a single metropolitan area one of the most expansive, exciting and energetic in Northern Europe.