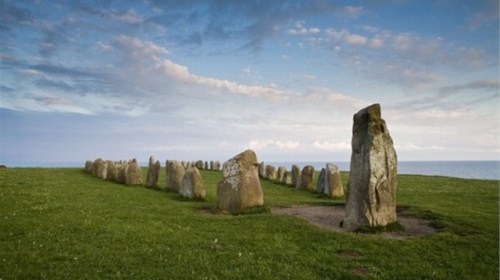 Southern Sweden is where around 80% of the population of the country lives and while it does not share the rugged landscape of the north, it makes up for it with pastoral, rolling countryside, endless forest and more temperate climes. A holiday in Skåne can be what you want it to be – a good old-fashioned seaside holiday, staying in a cottages with your very own lake, or a stay in one of the larger cities of the region Malmö, Lund and Helsingborg and combing it with trips to Glasriket (Kingdom of Crystal), or just days spent lazing my the sea at Mölle or the enchanting seaside town of Torekov.
Gothenburg
- the Swedish name of Gothenburg. Sweden's second largest city is transforming from industrial seaport to contemporary cultural and international sports venue. With the addition of the beautiful Gothenburg Opera in 1994 and a revamping of some of the city's museums, its cultural landscape is also changing – all for the better.
Malmö
Sweden's gateway to Continental Europe. Over the past decade, Malmö has undergone a most dramatic post-industrial transformation. This cosmopolitan city has "reclaimed" the seafront, where entire new city districts full of interesting modern architecture and bustling street life have been constructed. Of course, another radical change has been the mighty Öresund Bridge, opened in 2000, which connects Malmö with Denmark´s capital Copenhagen, just twenty minutes away. The region now forms a single metropolitan area one of the most expansive, exciting and energetic in Northern Europe.