This guide has recently been updated.
Get the guide in your language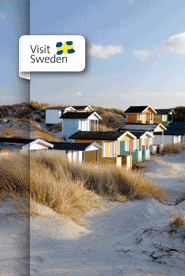 Welcome to Sweden!

Some people say Sweden is an exception. We take that as a compliment. It's true that in modern times, our country has been spared many of the great hardships that have affected others. Sweden still has an abundance of priceless, free luxuries such as calm and stability, fresh air and open spaces, clean water and pristine wilderness − all within easy reach of the modern urban centres, with their many delights and attractions. This is what we call our unique Swedish quality of life. We're proud of it, and we look forward to sharing it with you here.