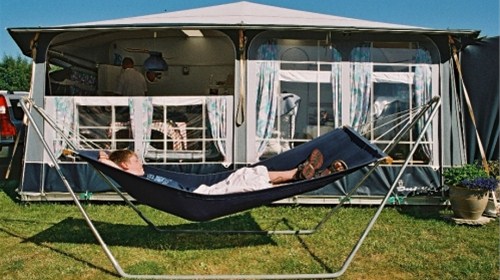 Öland is clearly the leader in Sweden when it comes to camping and cottage holiday. So it has been for many years and it is strongly believed to continue if you look at the positive trend. Öland sites have over 800 cottages, ranging from the simple ones to true luxury houses with Jacuzzi and steam room.
Sandviks Camping (through SCR)
Welcome to Sandviks Camping, approx 33 km south of Färjestaden. Stay in a quiet, scenic setting right by the Kalmar Strait.
First Camp Eriksöre (through SCR)
Eriksöre is a pleasant four-star family campsite, beautifully situated by Kalmarsund, 6 km south of the Öland Bridge.
Klintagårdens Camping (through SCR)
Family camping in a beautiful natural setting with a wonderful view of Köpingsviken.
Löttorps Camping (through SCR)
The lovely northern part of Öland is edged by shallow, sandy beaches with great swimming and nice sunset walks.
Neptuni Camping (through SCR)
Welcome to Neptuni Camping - a calm, beautifully situated family campsite in central Byxelkrok.
Böda Hamns Camping (through SCR)
Marvellous familu camping located on the northern side of Öland by, near a living fishing-village with fresh and smoked fish, 50 m from the sandy shallow beach with a seperatl dog bath.
Wikegårds Semesterby (through SCR)
Wikegård's Family Camping. Frönäs 35 km north of Borgholm on the eastern side. Wikegård's Camping is situated by a genuine Öland farmyard from the 1880's, where the houses have been renovated to become service facilities.
Bödabaden Camping (through SCR)
KronoCamping Saxnäs/Öland Camping & Stugby (through SCR)
Our central location on Öland is perfect! The campsite's proximity to Alvaret, Färjestaden, Borgholm and the summer city of Kalmar is perfect
Ottenby Vandrarhem och Camping (through SCR)
You, who want to spend your holiday in the south of Öland, Sweden, or just need to stay overnight,here you have the most southerly Youth Hostel and campingsite on Öland. You find us about 55 km south of Öland bridge, near Ås church.
Stenåsabadets Camping (through SCR)
Beautiful family camping place in natural surounding on south east Öland.
First Camp Ekerum (through SCR)
We have Öland's best location for sun, swimming and golf.
Haga Park Camping & Stugor (through SCR)
Holiday resort in surroundings of great natural beauty sheltered from the wind.
Lundegård Camping & Stugby (through SCR)
Lundegård is one of Öland's biggest campsites with lots of green areas and vegetation. Nice views over Kalmar Sound.