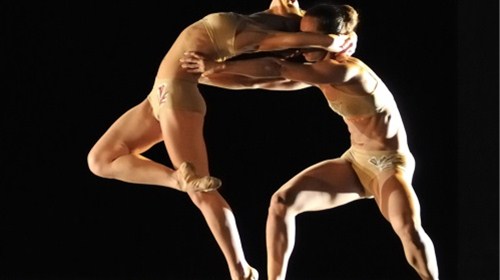 Bergamo and its province: a landscape to be visited, yes, but above all a land to be enjoyed. If you are interested in Art you'll find important museums, which hold frequent and innovative exhibitions. If instead you love Music, there are many festivals that have become renowned worldwide.

Bergamo also offers the opportunity to attend or even participate in many Sporting Events. And finally, there are plenty of markets selling local food specialities and opportunities for tasting products. What are you waiting for? You can look forward to an entire year of events in Bergamo.

January
OROBIE FILM FESTIVAL. Piazza Libertà Auditorium – Bergamo. Festival dedicated to the mountains. www.teamitalia.com

February
WORLD TOUR GUIDE DAY. Upper and Lower Bergamo. Guided tours. www.bergamoguide.it

March
BERGAMO FILM MEETING. Piazza Libertà Auditorium - Bergamo. Around 90 feature films from national and international productions. www.bergamofilmmeeting.it

BERGAMO JAZZ. Donizetti Theatre – Bergamo. Among the guests of the XXXVI edition of the festival are Joshua Redman, Trilok Gurtu, Dave Douglas with Tom Harrell and Gianluca Petrella. www.teatrodonizetti.it

MEZZAQUARESIMA - MID-LENTEN FESTIVAL. Bergamo, lower town. A procession of floats and the traditional burning of an effigy of an old lady, which is associated to a public problem and which is burned to defeat it. www.ducatodipiazzapontida.it

April
INTERNATIONAL PIANO FESTIVAL OF BRESCIA AND BERGAMO: from April to June. Donizetti Theatre – Bergamo. It is one of the main world events dedicated specifically to the piano, as a solo instrument and also as an important part of a great orchestra. www.festivalpianistico.it

TOUR PER INDIVIDUALI - TOURS FOR INDIVIDUALS: from April to October. Bergamo. Guided tours of two hours in Italian, English, German and French. www.bergamoguide.it

FIERA DEI LIBRAI - BOOKSELLERS' FAIR: Bergamo. The oldest book fair in Italy. www.confesercenti.bergamo.it

MAGIE AL BORGO SAN GIORGIO - MAGIC IN BORGO SAN GIORGIO: Costa di Mezzate. International festival which unites expressive art, street theatre, circus, music, history and gastronomy. www.magiealborgo.blogspot.it

SOAP BOX RALLY: Upper Bergamo. The oldest and craziest race of wooden machines in the world since 1955. www.teamitalia.com

May
FESTIVAL INTERNAZIONALE DELLA CULTURA BERGAMO - BERGAMO INTERNATIONAL FESTIVAL OF CULTURE: Bergamo. A journey into the world of culture through the 7 arts. www.bergamofestival.it

FESTIVAL DANZA ESTATE 2014 - SUMMER DANCE FESTIVAL 2014: teatro Sociale - Upper Bergamo. A dance festival which, with a programme of 9 shows, is part of the great events of the city and cultural heritage of Bergamo. www.festivaldanzaestate.it

GRAN FONDO INTERNAZIONALE FELICE GIMONDI - FELICE GIMONDI INTERNATIONAL GRAN FONDO: Bergamo and province. A competition that each year sees thousands of cycling enthusiasts, both Italian and foreign, take part. There are three routes to choose (89.4 km, 128.8 km and 162.1 km) in discovery of the Bergamask valleys. www.felicegimondi.com

FESTIVAL DELL'AMBIENTE - FESTIVAL OF THE ENVIRONMENT: The city's most ecological festival animates the centre with activities, exhibitions, shows, exhibitors, meetings - all with a strictly "green" theme. www.associazionefestivaldellambiente.it

LO SPIRITO DEL PIANETA - THE SPIRIT OF THE PLANET: from May to June. Trade Fair Centre of Chiuduno. Festival of indigenous people from all over the world. www.lospiritodelpianeta.it

June
BERGAMO HISTORIC GRAN PRIX - BERGAMO HISTORIC GRAND PRIX: Bergamo - Walls circuit. An international event that hosts classic cars, including F1, built before 1975, which challenge each other in an exciting race of 6 sessions and are then displayed in Piazza Cittadella. www.bergamohistoricgranprix.com

NOTTE BIANCA DELLO SPORT - WHITE NIGHT OF SPORT: Bergamo. From 6 pm to 1 am Bergamo will become a giant open-air gym. Various places in the city centre will come alive with a wide variety of sports. www.prolocobergamo.it

UN TUFFO A BERGAMO - A DIVE INTO BERGAMO: from June to July, Bergamo - Italcementi Swimming Pool. Bergamo hosts the European Juniores Dive Competition with 250 divers. www.discoverbergamo.it

July
UN TUFFO A BERGAMO - DIVING IN BERGAMO: 30 June - 6 July
ART 2 NIGHT: 12 July 2014

UN TUFFO A BERGAMO - DIVING IN BERGAMO: 30 June - 6 July,Bergamo - Italcementi Swimming Pool. Bergamo hosts the European Juniores Dive Competition with 250 divers. The opening on the 30th of june with an arobatic dive show into a swimming pool installed in the middle of the town at Vittorio Veneto square. www.discoverbergamo.it.

ART 2 NIGHT: 12 July 2014 Bergamo. a "white" night dedicated to art and the discovery of unique tours and Bergamo's least known art works.
www.prolocobergamo.it

BERGAMO TOUR FOR INDIVIDUAL TOURISTS: from April 'till October - Bergamo Upper Town. 2 h guided walking tours in Bergamo on Wedn, Sat and Sun at 3 p.m. in English and Italian. Meeting point at the tourist office in the Upper Town (Via Gombito). ticket: € 10 pp www.bergamoguide.it
August
SARNICO BUSKER FESTIVAL: Sarnico - lake Iseo. Street artists' festival. www.prolocosarnico.it

MARIO STOPPANI MEMORIAL: Lovere - Lake Iseo. An air show. www.mariostoppani.it

SAINT ALESSANDRO FEAST: Bergamo. Many shows for the Saint Patron of Bergamo feast. www.comune.bergamo.it

LA NOTTE DEL LEMINE / NIGHT IN LEMINE: Almenno San Bartolomeo and Almenno San Salvatore. Theatre, music, dance and flavours of the area.
September
NOTTI DI LUCE - Nights of Lights: Bergamo. The city is playing host to great music and wonderful plays with spectacular lighting. www.nottidiluce.com

I MAESTRI DEL PAESAGGIO - International meeting of the landscape and garden: Bergamo. Workshops, labs and meeting with landscape designers connected to gardening. Piazza Vecchia also become an exquisite garden. www.arketipos.org

DIMORE DESIGN: Bergamo. Designers reinterpret the interiors and the exteriors of some Bergamo's historic houses. www.dimoredesign.it

CITY OF BERGAMO INTERNATIONAL ORGAN-FESTIVAL: from September to October, Bergamo. 6 charming locations, 7 organs used and famous musician. www.organfestival.bg.it
October
BERGAMO SCIENZA / BERGAMO SCIENCE: Bergamo and province. Festival dedicated to science features exhibitions, interactive workshops, shows and conferences. www.bergamoscienza.it

ALTA QUOTA / HIGH ALTITUDE: Bergamo trade fair center. Trade fair dedicated to the mountains. www.alta-quota.it

SAINT JOHN XXIII FEAST: Sotto il Monte Giovanni XXIII. Many initiatives for the Saint Pope John XXIII feast. www.jxxiii.it

MERCATANTI IN FIERA / TRADER'S FAIR: Sentierone-Bergamo. Typical products and handcrafts from all over the world. www.confesercenti.bergamo.it

November
ALFREDO PIATTI INTERNATIONAL CELLO FESTIVAL: Sala Piatti, Upper Bergamo. www.alfredopiatti.it