Paphos
The guide was updated:
Pafos is a magical city rich with fascinating things to see and areas of exquisite natural beauty. All sorts of ancient ruins can be found here and the city is just a short journey from the untouched Akamas Peninsula, a staggering region of dramatic bays, gorges and incredible views – so what are you waiting for?
Facts
Population:
90,000
Currency:
1 EURO, € = 100cent
Emergency numbers:
112
Pafos General Hospital: +357 26803260, +357 26306100
Website:
www.visitpafos.org.cy www.visitcyprus.com
Opening hours:
Office Hours 8.00am to 17.00pm
Shopping Hours June to October 9.30 to 21.00 (Every Day)
April to May 9.30 to 20.00 (Every Day)
November to March 9.30 to 19 (Sunday Closed)
Tourist information:
Tourist information office Pafos
Address: Gladstonos 3, Pafos
Postal Code 8046
Tel: +357 26932841
Email: information_officepafos@visitcyprus.com
Website: www.visitcyprus.com

Tourist information office Kato Pafos
Address: Poseidonos 63 A
Postal Code 8042
Tel: +357 26930521
Email: informationkatopafos@visitcyprus.com
Website: www.visitcyprus.com

Pafos Regional Board of Tourism
Website: www.visitpafos.org.cy
Read more
Section in Paphos
Do & See
Pafos has something for everyone, whether you are a sun seeker, explorer or someone looking for a relaxing holiday with great scenery. There are so many reasons to visit this beautiful part of Cyprus.
Do & See
Pafos Archaeological Park
Take a trip back in time to the wonders of Ancient Greece and marvel at Greek theatres, market places and a number of Roman villas in this UNESCO listed site. Check out the remarkably preserved mosaics, which give you a real taste of ancient life.
Do & See
The Tombs of the Kings
This vast burial ground houses the tombs of some of the leading nobility and citizens of Ancient Greece. The tombs, which are hewn into the island bedrock, are quite a sight.
Do & See
The Odeon
No visit to Pafos would be complete without stopping by the Odeon, an original Greek amphitheatre. Marvel at the construction and the acoustics and, if you're lucky, maybe catch a modern production – a once in a lifetime experience, we promise you.
Pafos, for the Cultural Lover
EU Capital of Culture 2017, Birth Place of Aphrodite, UNESCO Heritage Listed
Do & See
Early Christian Basilica-St Paul's Pillar
The church was built in the 13th century over the ruins of the largest Early Byzantine basilica on the island. St Paul's pillar is situated in the church courtyard, where according to the legend the Apostle was flogged before converting the Roman governor Sergius Paulus to Christianity.
Do & See
The Akamas Peninsula
This peninsula is in the westernmost tip of Cyprus and Pafos is its nearest city. It's a region of untouched natural beauty made up of wild landscapes, deep gorges and beautiful deserted beaches. The perfect place to explore and unwind.
Pafos, a good reason for all seasons
Beautiful countryside, a cosmopolitan resort, historic sights as well as sporting activities, the Pafos region has something for everyone at any time of year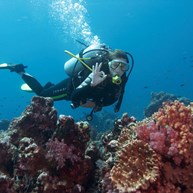 Diving
Ideal sea temperatures, clear waters and rich coastal reefs Paphos is located in the west of Cyprus and is one of the main diving hubs of the country. Cyprus lies in the crossroads of three continents which gives the country its unique atmosphere of east meets west. Clear seas and warm waters make Pafos ideal for diving. Sea temperatures around the island range from 27 to 16 ºC, resulting in one of the longest diving seasons in the Mediterranean, while the absence of plankton makes for great visibility. The underwater coastal reefs teem with a wide variety of colourful fish, sponges, coral, sea anemones, octopus, mussels and the ubiquitous sea urchin providing a spectacular picture. Sea turtles can be spotted regularly, thanks to a turtle conservation project that has increased their numbers around the island considerably. Spectacular underwater caves and tunnels and a number of interesting paths are just waiting to be explored, while the remains of ancient amphora and stone anchors make it a veritable adventure. Akamas National Park lies 12km west of Paphos and is home to some excellent dive sites with lots of marine life. The whole area is a marine park so is a protected area from fishing which is why the marine life here is so abundant compared to the Cyprus reefs just a short distance away. St Georges Island in the Akamas is one of the only deep wall dives in the area and caters for all levels of experience. As you are swimming along the wall its worth taking time to explore any recesses and overhangs for the marine life hiding there and see if you can find a hidden octopus or tiny critters such as colourful nudibranchs. Another site in the Akamas is Lara Valley which offers overhangs, crevasses and if you are lucky there is a chance of even spotting a turtle around here during the breeding season. Nearer to Paphos one relatively easy but stunning underwater geological feature is the Amphitheatre which is a naturally formed amphitheatre at the shallow 9-12m. The shallow depth and rock formation create some very pretty light effects and is a great spot for photographs. Open water (OW) qualification required. Access is from the shore just past the headland at Coral Bay, a short walk down the rocks. This is a particularly popular dive, ranging from 4 metres to some 12 metres. It takes its name from the natural formation resembling an amphitheatre that was cut out of the rock by sea currents. Besides the magnificent rock formations, there is an abundance of marine life to admire, including groupers, eels and cuttlefish. Last but not list divers can experience the unique Amphorae Caves. A famous dive to a depth up to 12 meters. There are some caves to explore, including one with the top-encrusted amphorae. A team of American archaeologists who investigated this region feel that this was created by movements in the sea over the past two thousand years