Mest populære downloads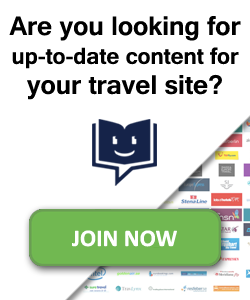 Vis alle guider på...



Vores anbefalede rejsemål for...

Bologna, der er hovedstaden for Emilia Romagna regionen, er en kunstby, et ...

Edinburgh fortryller alle. Klippen med det berømte slot kan ses fra alle st...
Flere anbefalede destinationer på engelsk

The narrow, cobbled streets of Alghero's medieval citadel, packed with bout...

Welcome to Alicante – the friendliest city in Spain! Alicante past presen...

We'd love you to visit Landskrona and Ven island! Come to Landskrona to dis...

As the heart of the scenic Yorkshire region, Leeds is doubtless one of the ...

Home of cultural centres, art galleries, theatres, chic designer shops, fin...

Melbourne is an arty powerhouse with a vibrant and multicultural soul. Nick...
Download & Udskriv vores guider
+400 guider fuldt pakkede med restauranter, sightseeing, kort, hyggelige cafeer, coole barer og natklubber, seværdigheder, events og meget mere!
GRATIS

Alle vore guider findes online og kan downloades gratis i pdf-format.

OFFICIELLE

Et stigende antal af vores guider er udarbejdet i samarbejde med officielle turistorganisationer.